EA Woo Cross Sells allows you to effortlessly display related items to your customers, helping them discover complementary products and enhancing their shopping experience. With Essential Addons Woo Cross Sells, you can easily set up and customize the display of cross-sell products, boosting your sales potential and increasing customer satisfaction.
How To Add Cross-Sells Products In WooCommerce? #
Cross Sells are like friendly suggestions from the store. They show you other products that go well with what you're buying. So, to work with EA Woo Cross Sells, we need to add some related products from WooCommerce settings.
First, navigate to Products → All Products from the WordPress dashboard.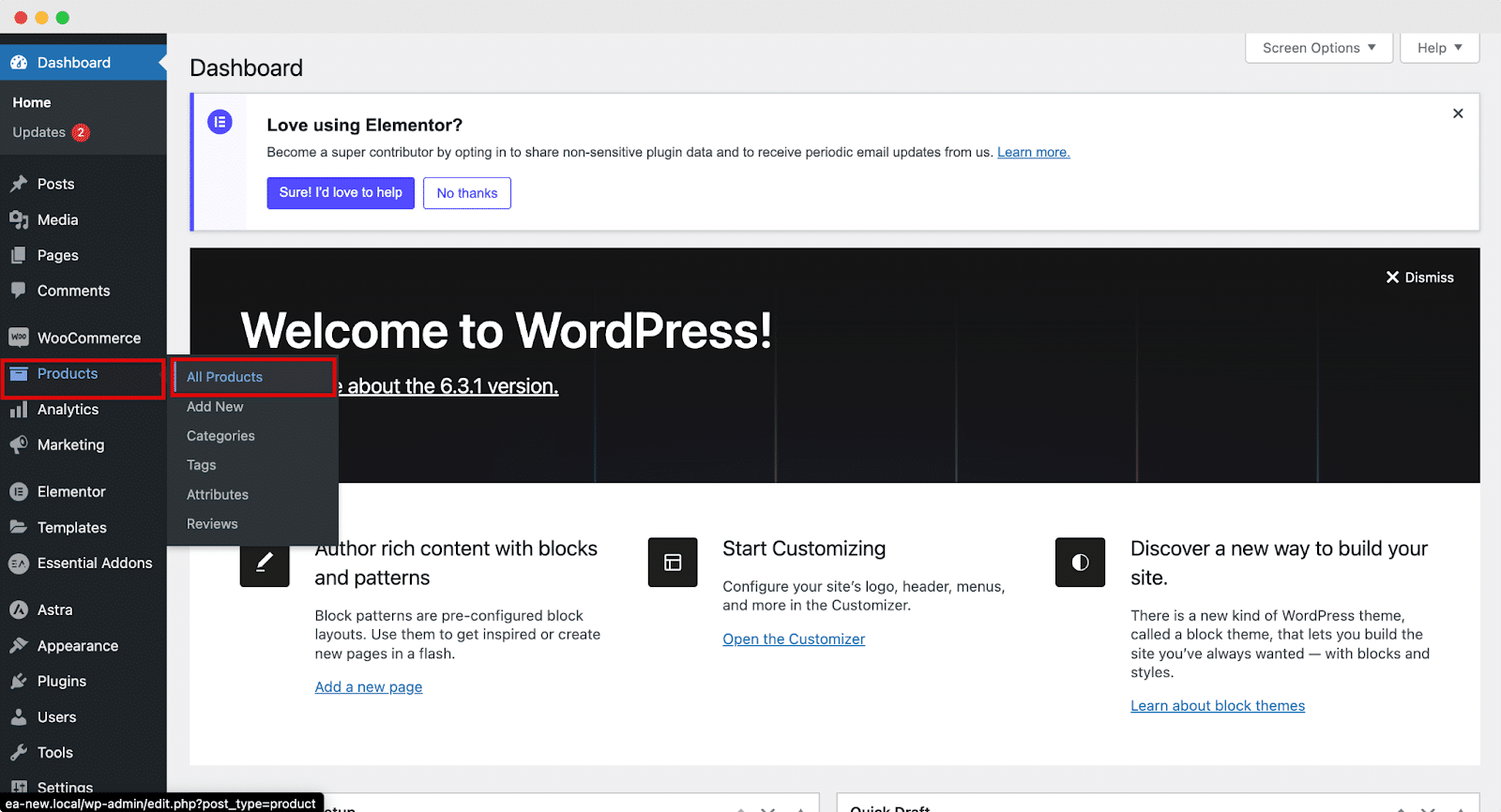 Now choose the product that you have already added to your cart. Click on 'Edit' to configure additional settings.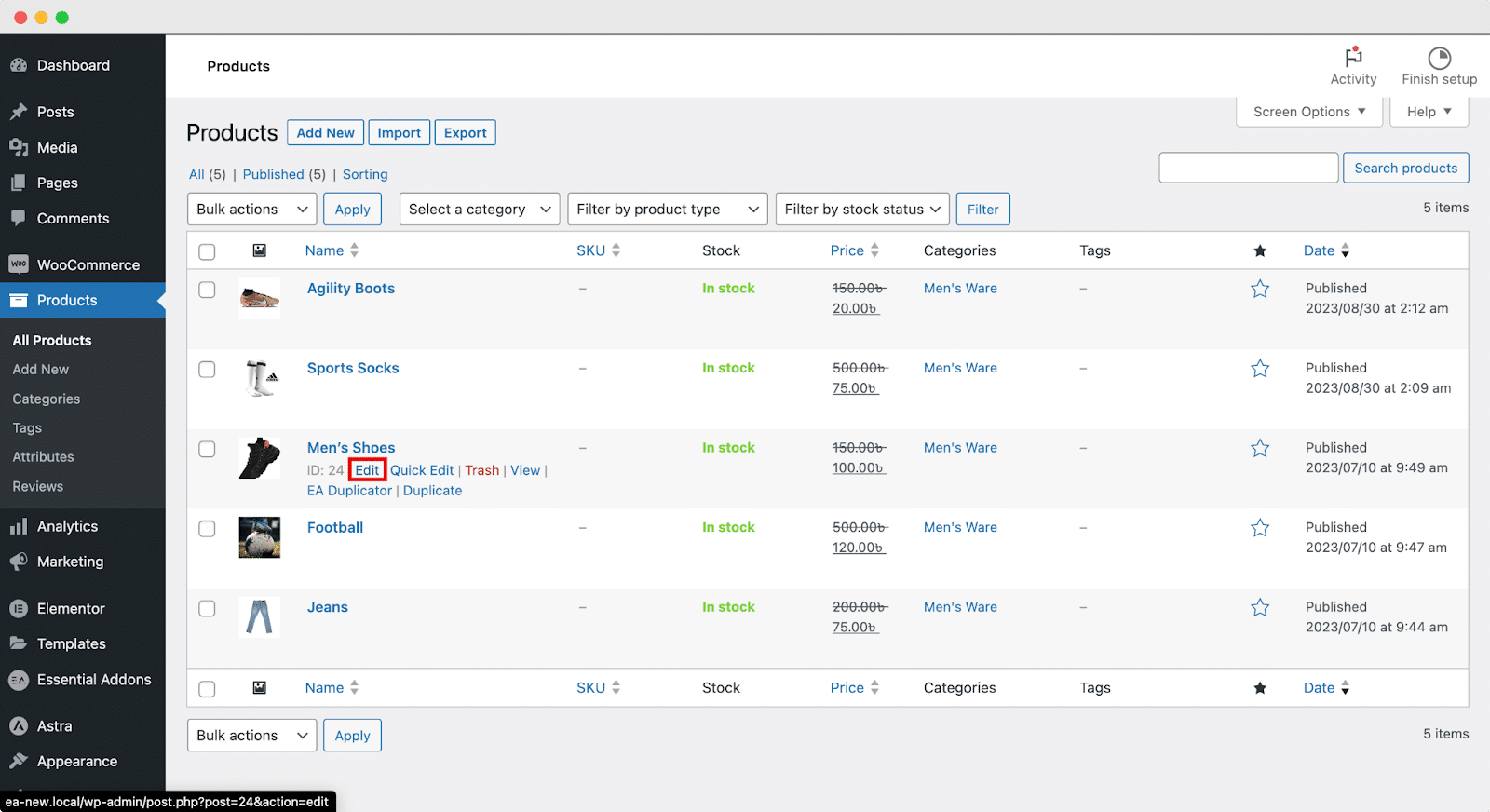 Here we will add our cross-sell products. Click on 'Linked Products' and add the related products that suit your customer needs.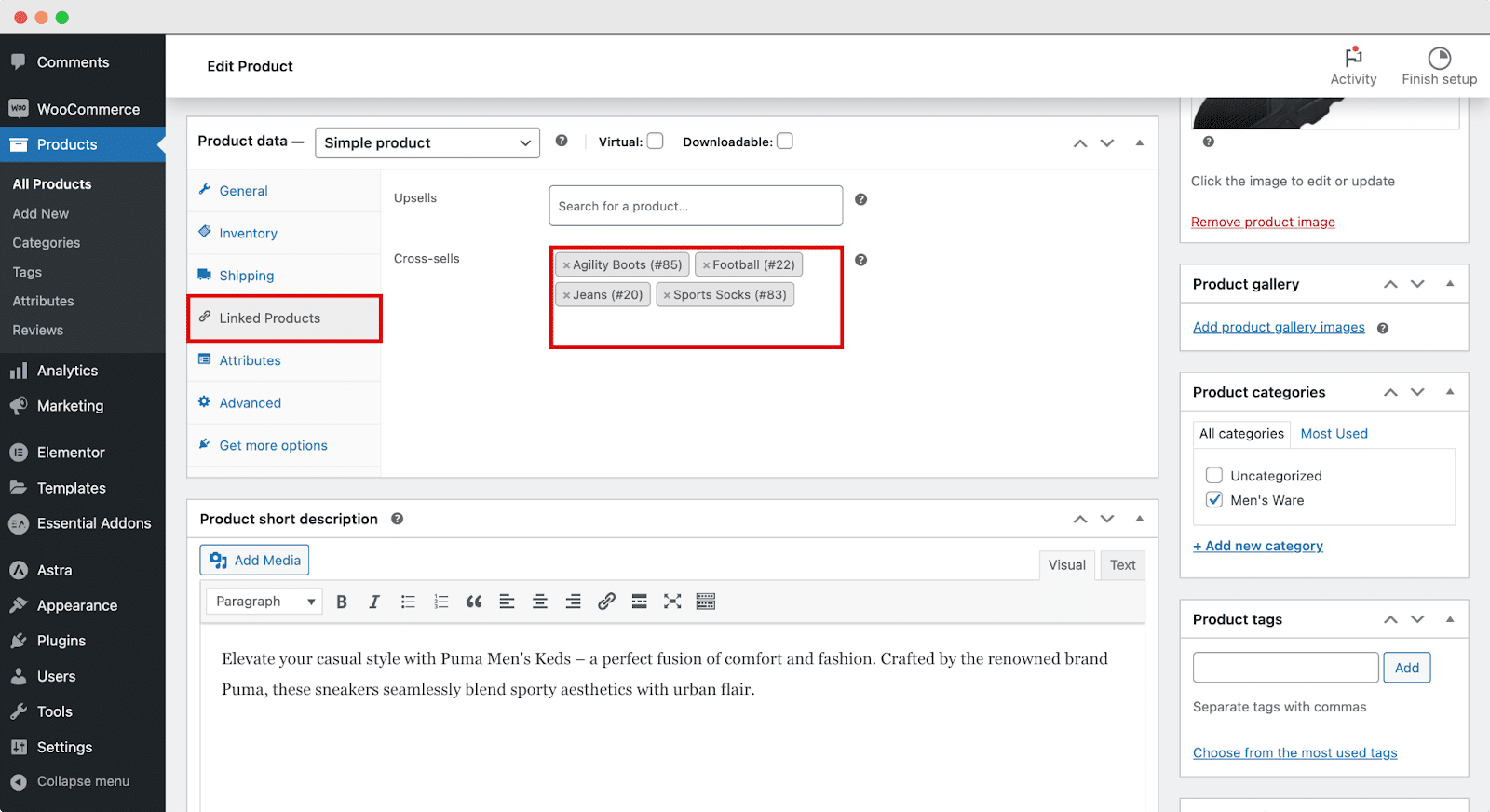 You can either add the product codes or simply add the exact product name as your cross-sell suggestion.
How To Activate EA Woo Cross Sells? #
To use this Essential Addons element, find the 'Woo Cross Sells' widget from the search option under the 'ELEMENTS' tab. Simply drag and drop the 'Woo Cross Sells' element into the 'Drag widget here' or the '+' section.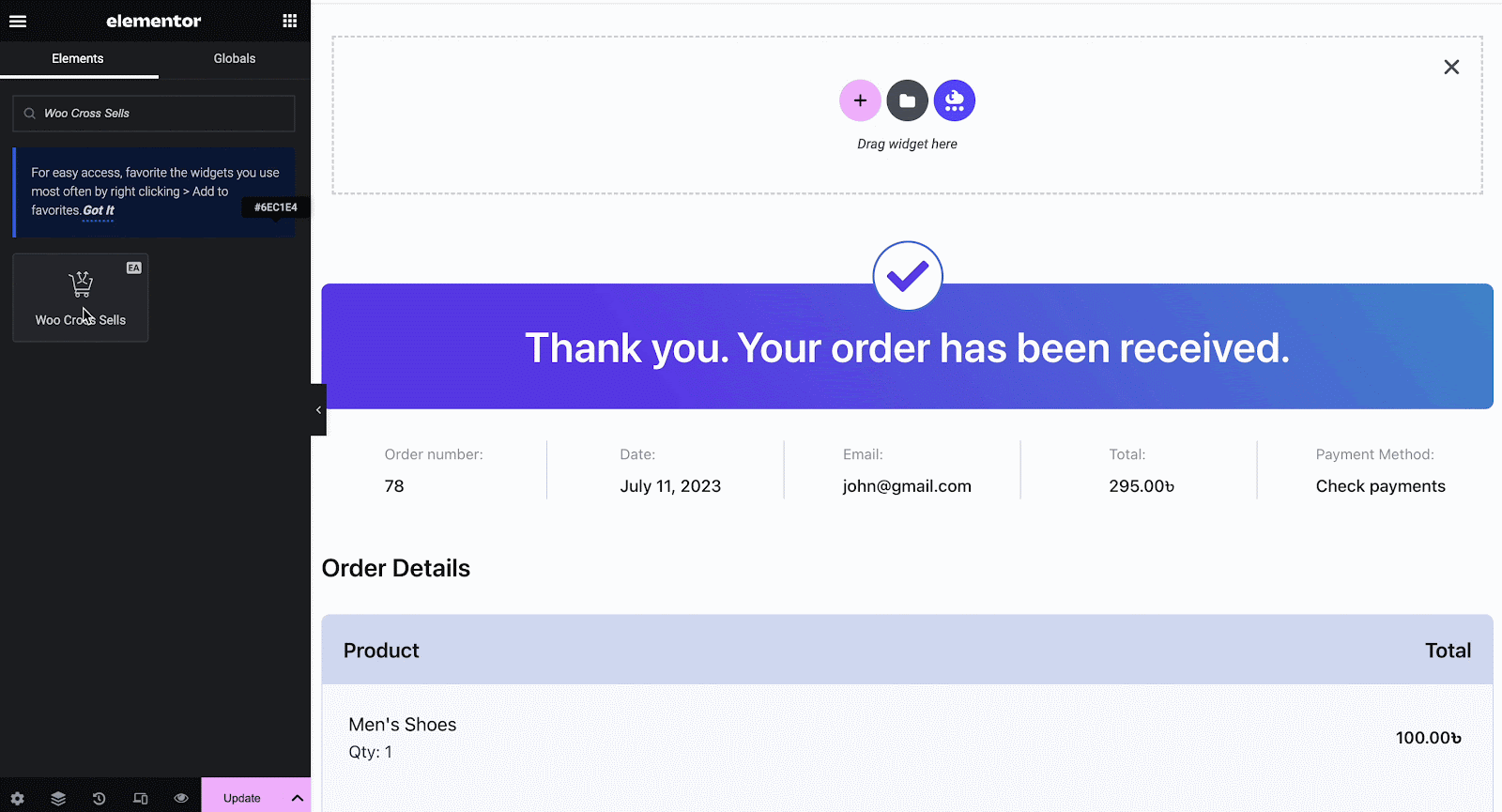 How To Configure The Content Settings? #
Under the 'Content' tab in Elementor Editor, there are three sections: 'General', 'Card Components', and 'Labels'. You can make necessary changes to your EA Woo Cross Sells from here.
General #
Under the 'General' tab you have three premium layouts for your widget. Simply switch between them and pick the one that resonates with your shop.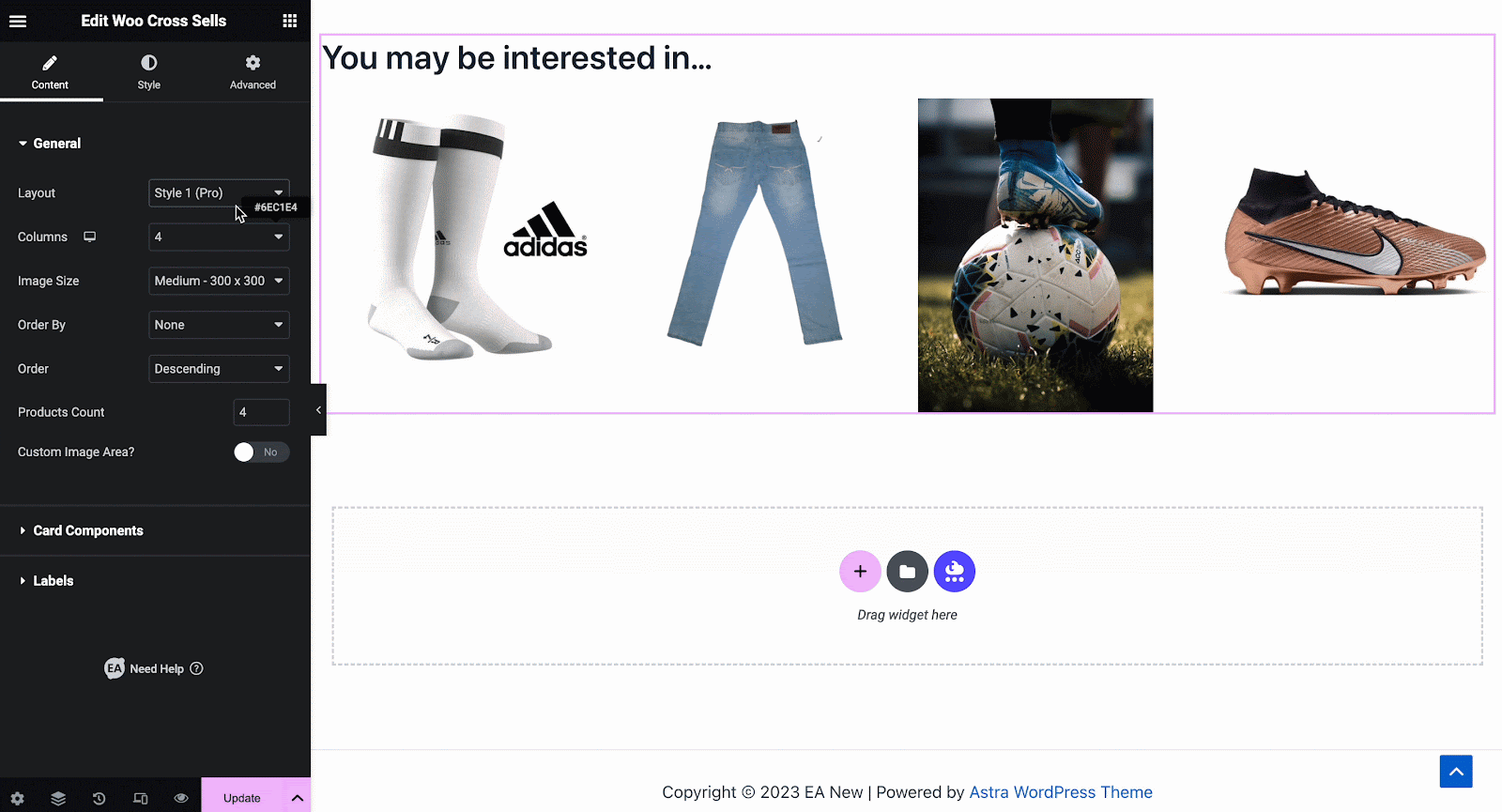 Also, you can add additional columns to your widgets. Choose your Image Size from tons of available options. You will have flexible options to customize your Order By, ascending or descending Order, Product Count, and much more without a single line of coding.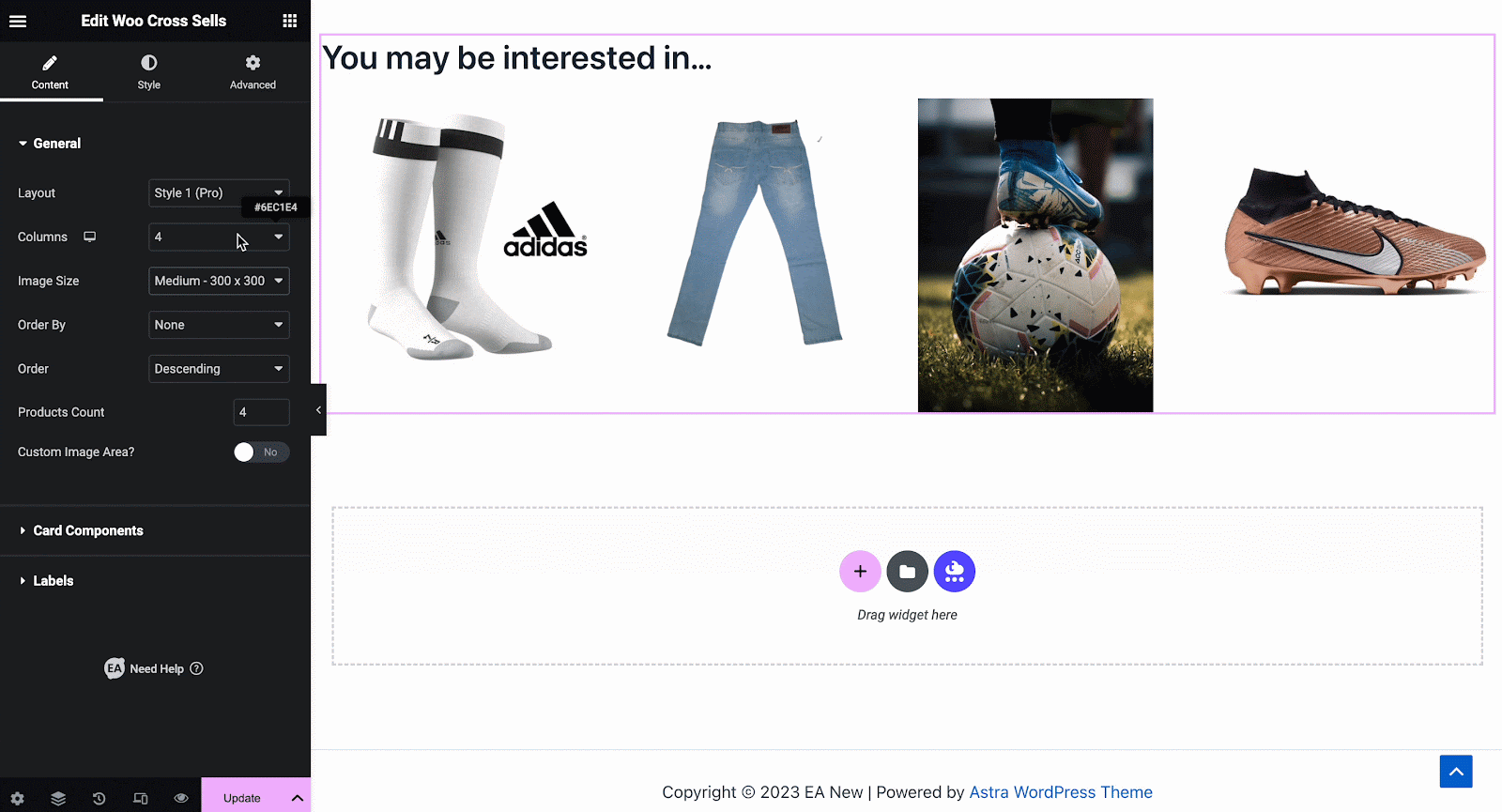 Card Components #
Under the 'Card Components' tab, you can enable the Heading, edit Heading text, Title, Price, Buttons, and much more.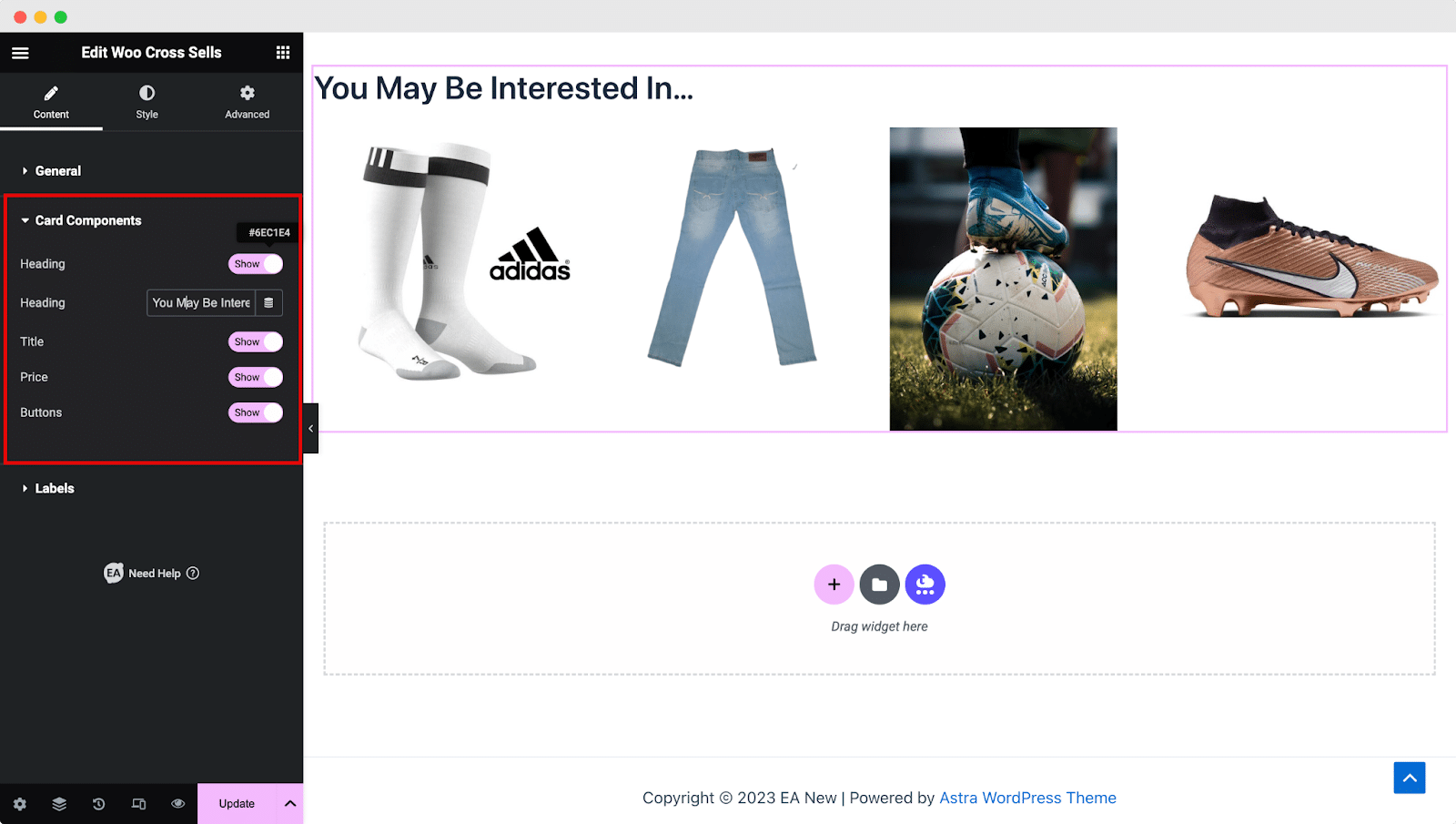 Labels #
Under the 'Label' dropdown you can edit the text of your cross-sells product while you hover your mouse over the product.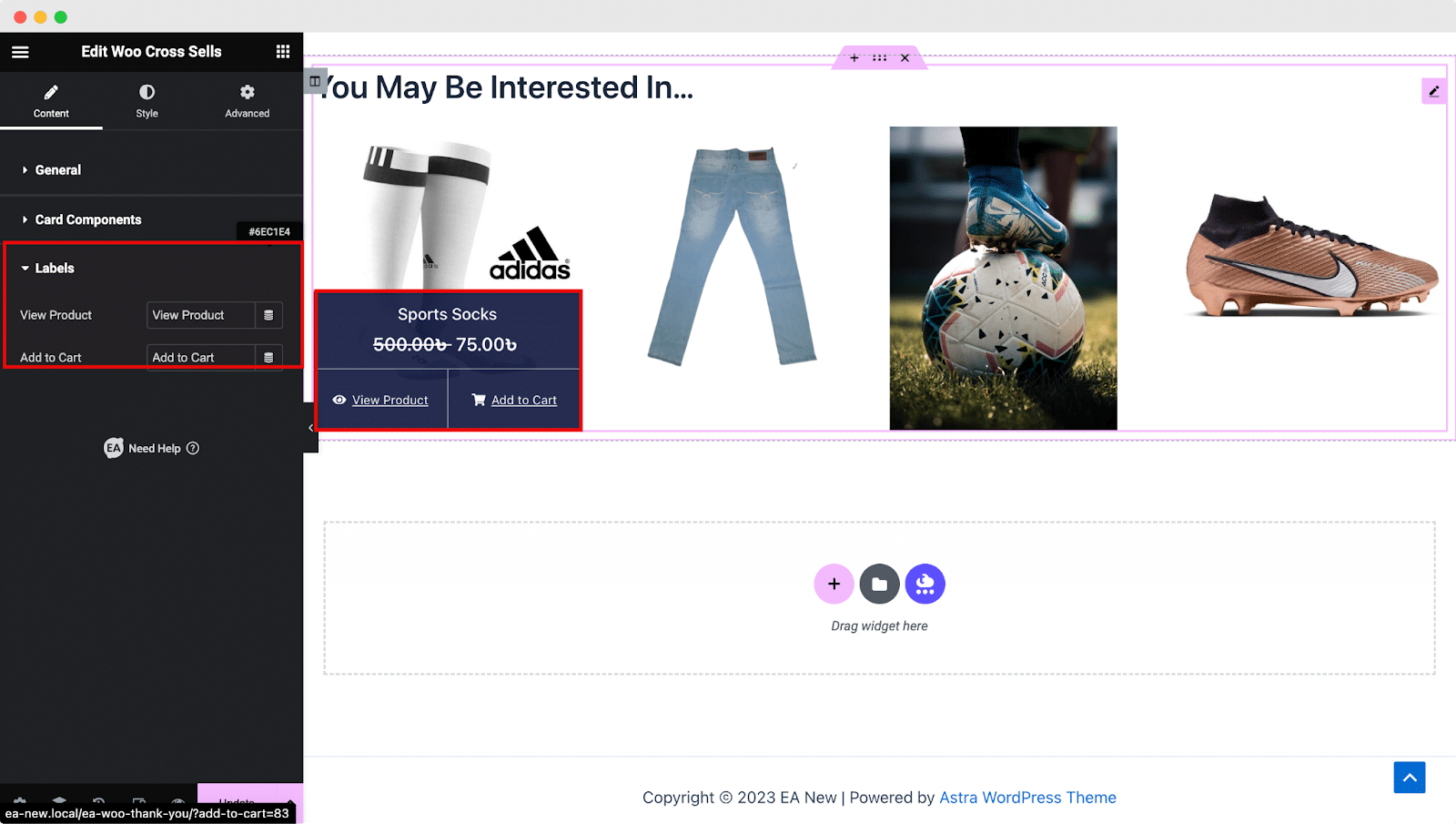 How To Style EA Woo Cross Sells? #
EA Woo Cross Sells has numerous styling options to make your thank you message more appealing. Switch to the 'Style' tab to style all the features of the EA Woo Cross Sells and get your desired result.
General & Thumbnail #
From the General and Thumbnail tab, you can customize numerous settings like Horizontal Gap, Vertical Gap, Alignment, Color, Typography, and many more.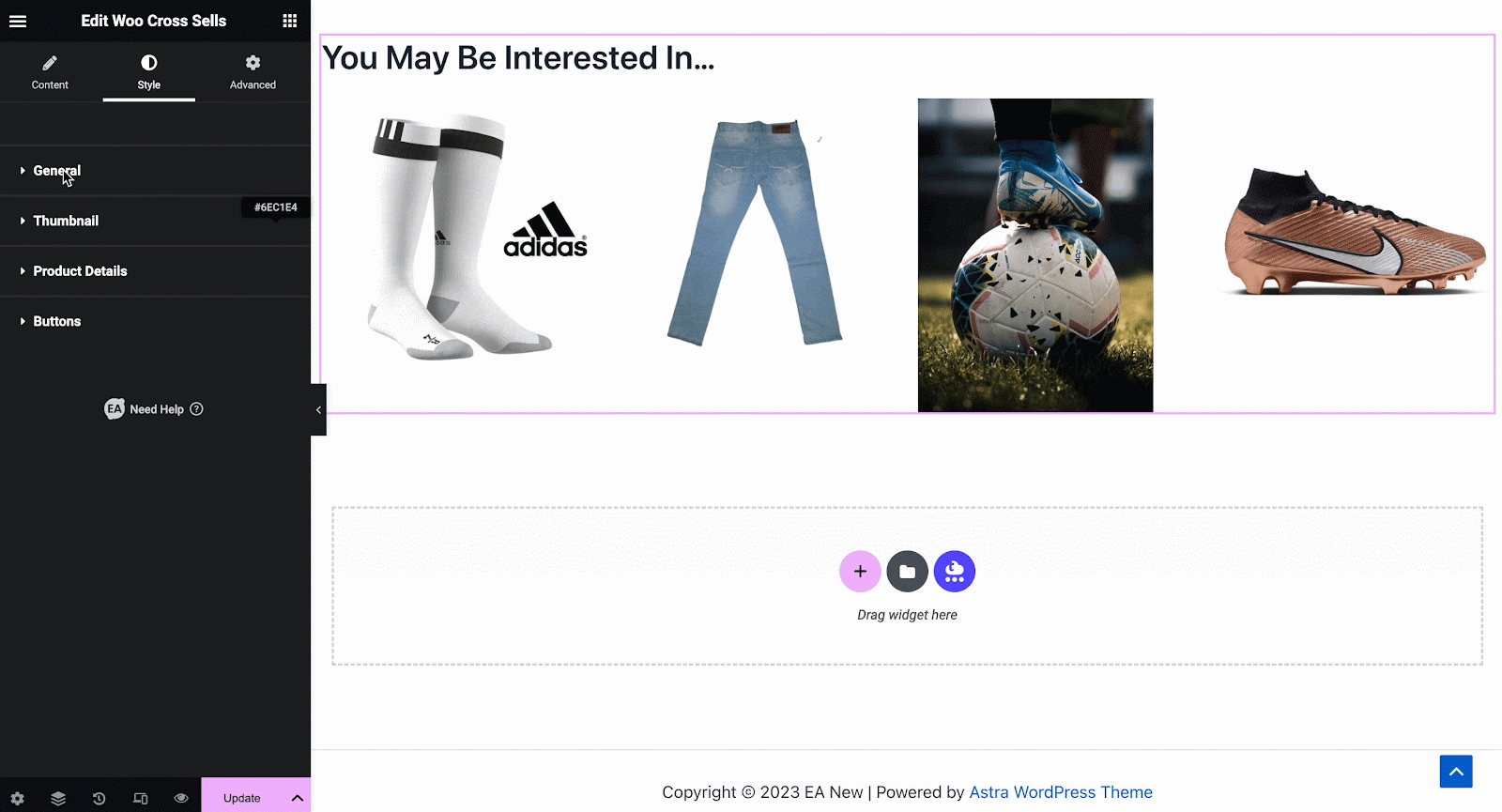 Product Details & Buttons #
Under the 'Product Details' and 'Buttons' you will have endless customization options. Add any Background Type, Divider Color, Typography, Price Color, etc. with ease. Change your Button Background Type, Margin, Padding, Box Shadow, and much more.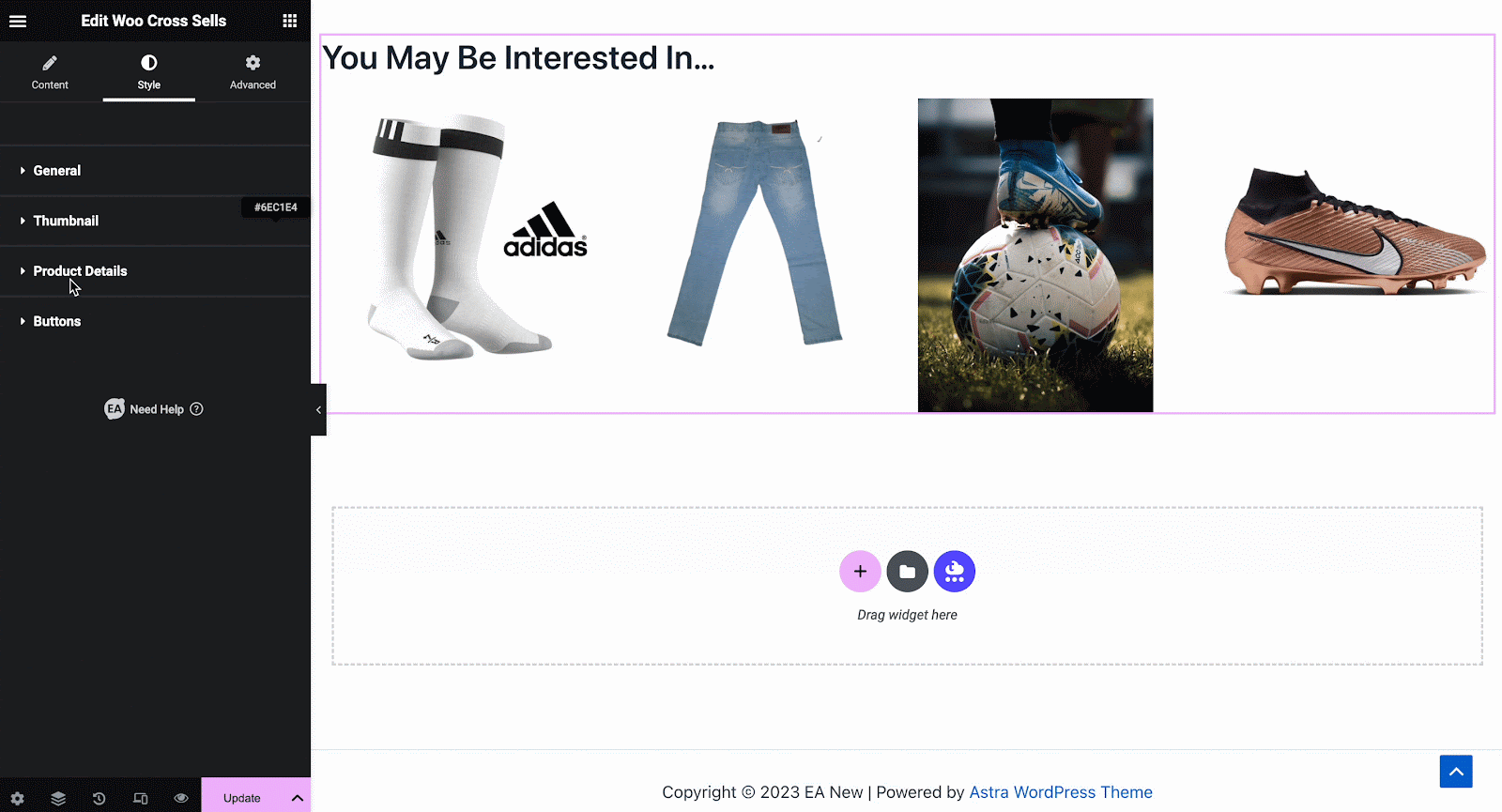 How To Configure Advanced Settings? #
From the 'Advanced Settings' dropdown, you will get access to some dynamic Essential Addons extensions and additional settings. Plus you can add beautiful effects and particles on your page.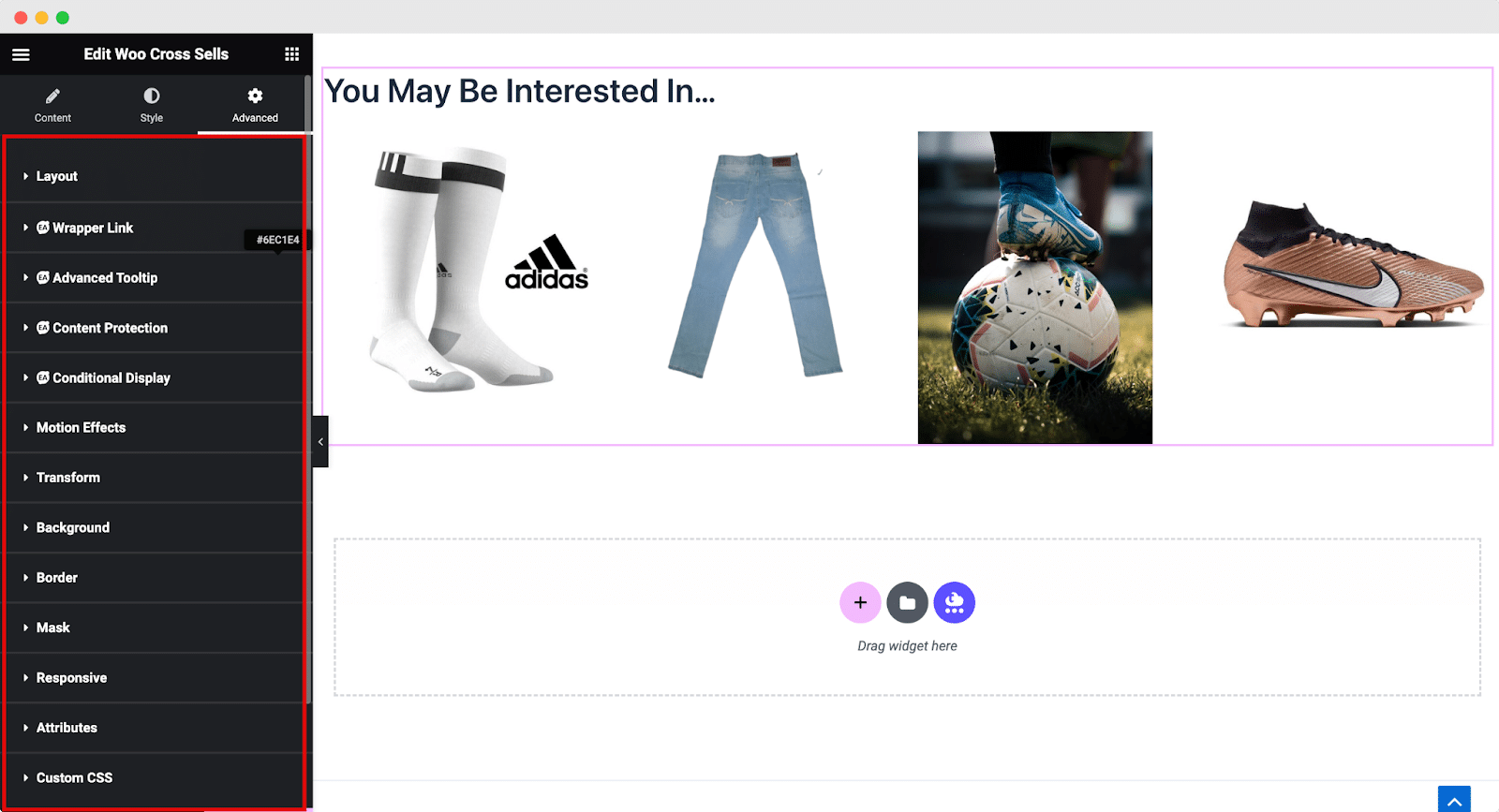 You may customize your Essential Addons Woo Cross Sells widget to your liking by following the basic steps and tweaking them a little.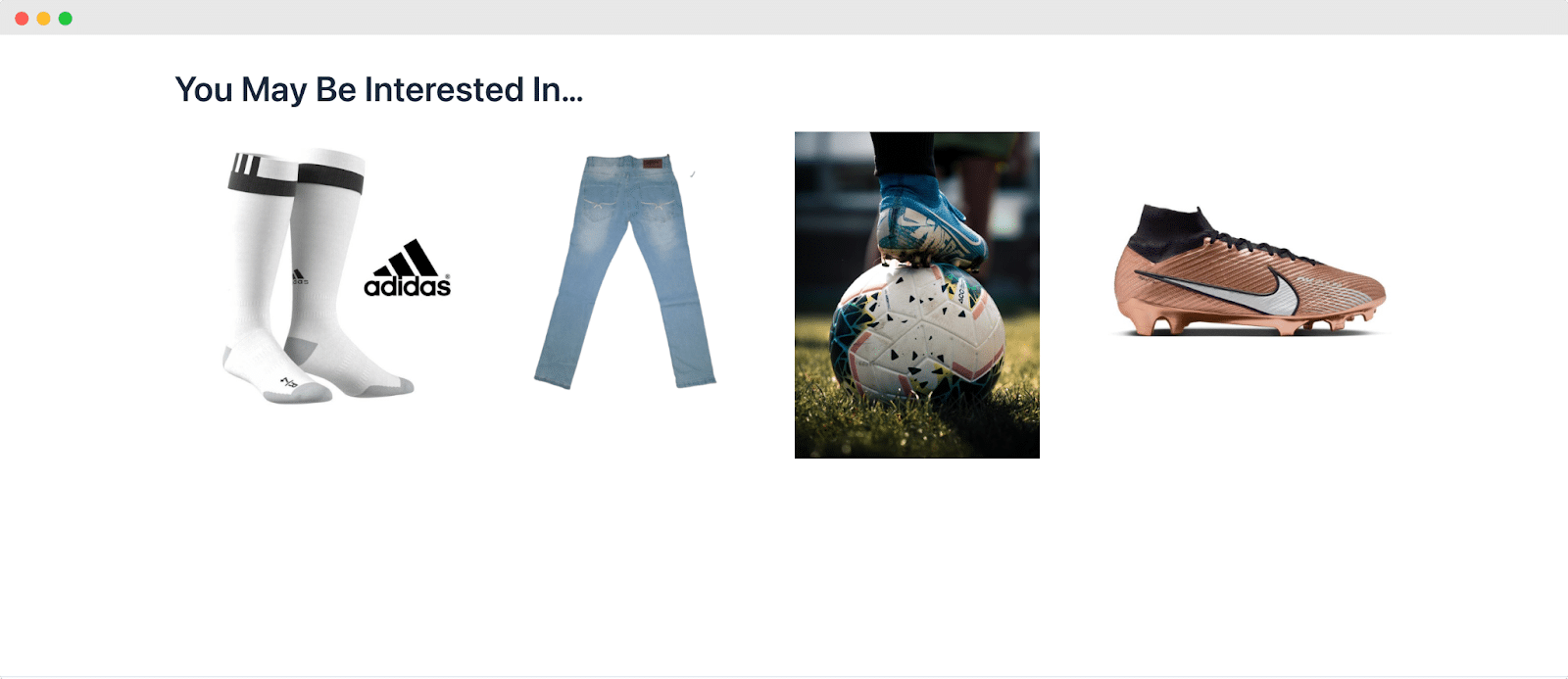 EA Woo Cross Sells is here to make your shopping experience even better by adding convenience. It helps you discover everything you need without the hassle of searching all over the store. So, whether you're browsing your cart or checking out a specific product, this feature suggests items that perfectly complement what you're interested in
Getting stuck? Feel free to contact our support for further assistance and join our friendly Facebook community for the latest Elementor and Essential addons updates.