How to Use the 'External Element' Feature of EA Lightbox and Modal? #
From the 'Settings' section of EA Lightbox & Modal, you can change the popup Trigger to 'External Element'. You will find an 'Elementor Identifier' field. You can name this whatever you want (with a dot or # since it has to be either a CSS Class or ID).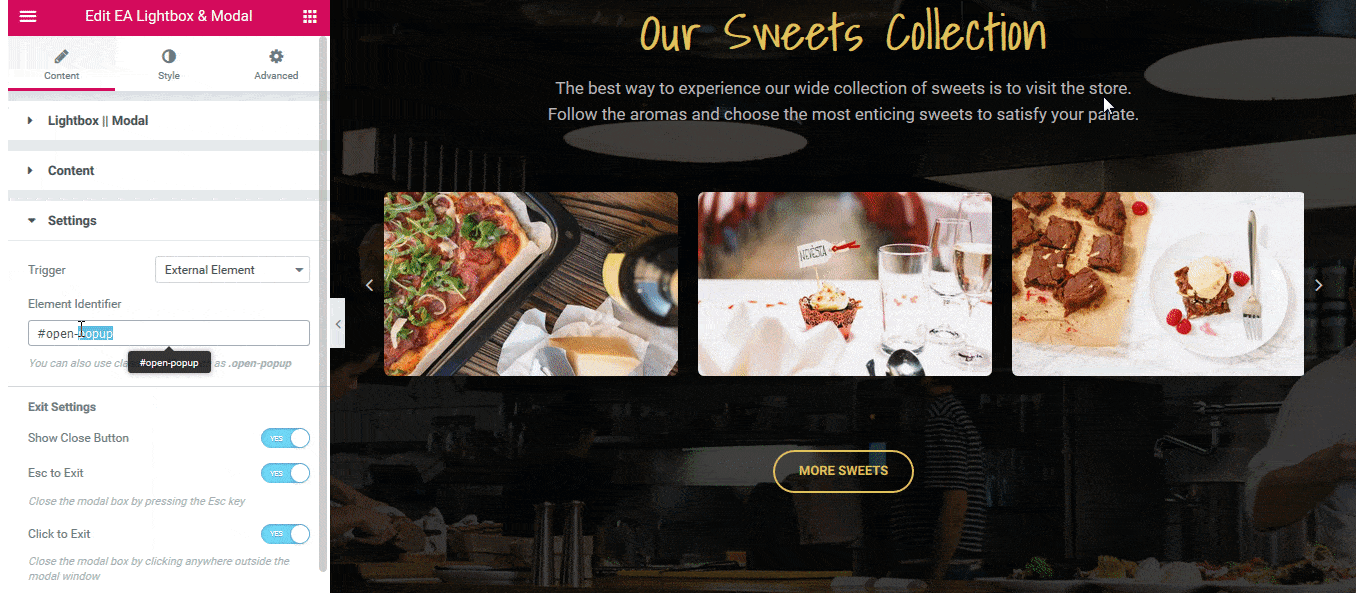 Afterward, navigate to the 'Advanced' tab of the element you are going to use as an external element. Then simply copy and paste your 'Elementor Identifier' in the 'CSS ID' or 'CSS Class' field without the dot or the #.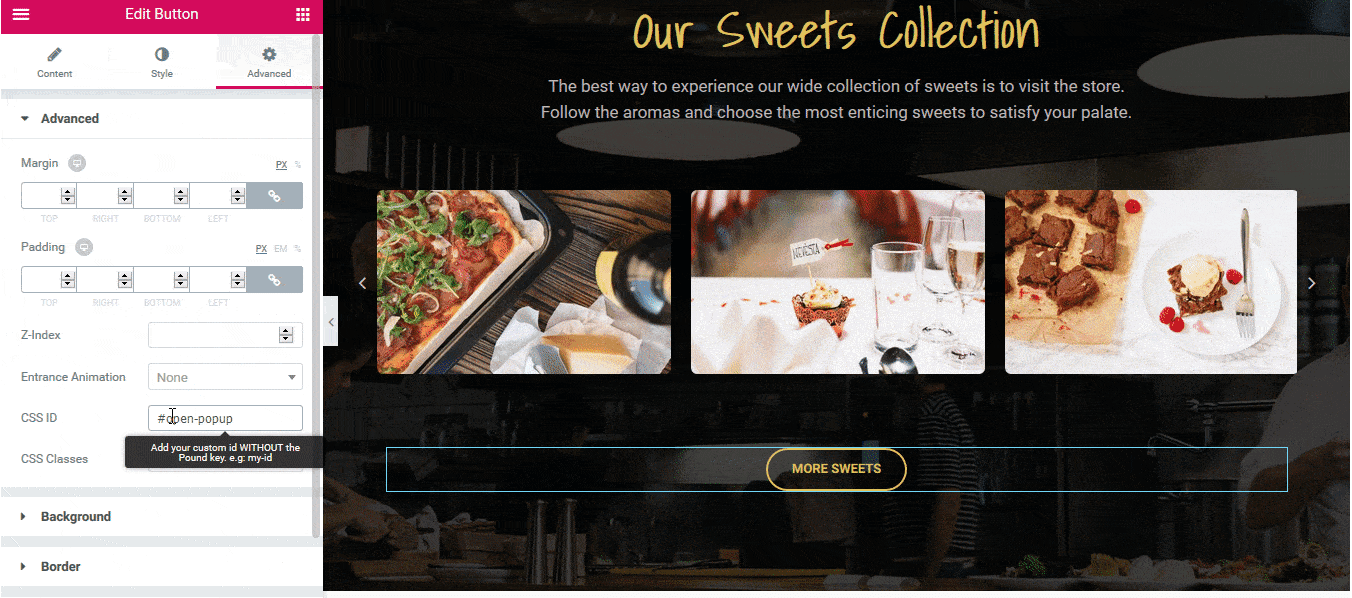 For further information, you can check out this documentation on how to use the 'External Element' feature of EA Lightbox & Modal.