Essential Addons for Elementor Pro helps you to take your Elementor site design experience to the next level with tons of cool premium elements, extensions, and powerful integrations. Follow these simple steps for purchasing PRO version of Essential Addons for Elementor.
How To Purchase Essential Addons Pro #
First, make sure that you have installed and activated the free version of Essential Addons for Elementor. Without the free version activated, you cannot use Essential Addons PRO.
Once you have done activating the Essential Addons free version, navigate to the Essential Addons landing page from our WPDeveloper website → Products menu on the top.
Afterward, just simply hit the 'Get Started' button and it will directly take you to the 'Pricing' section of Essential Addons Pro.
Next, you have to pick your preferred Pricing Plan and click on the 'Get Started' Button.
Afterward, you will get redirected to the 'Checkout' Page, and Essential Addons will be 'Added to Cart'.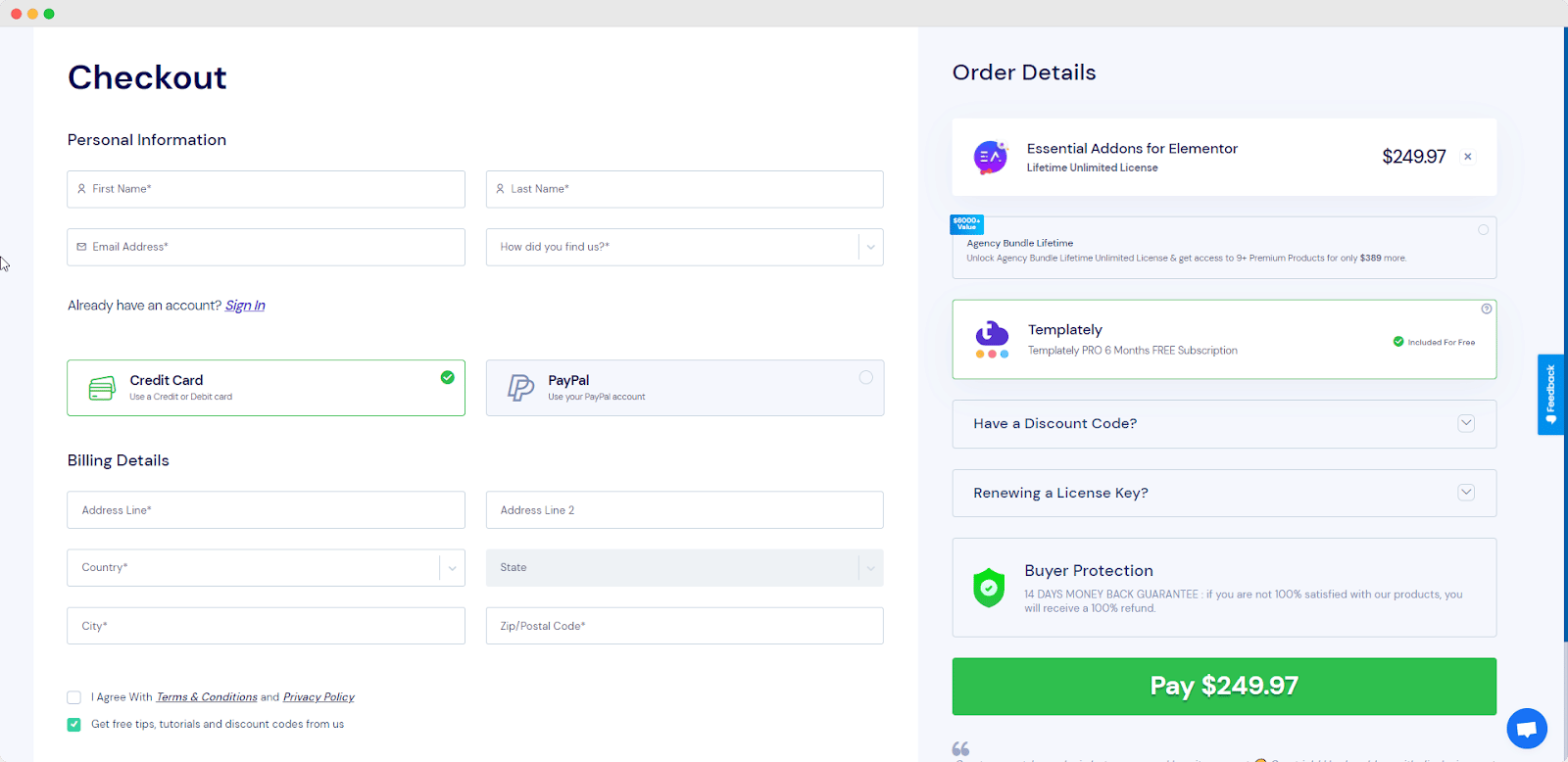 How To Use Payment Method? #
As you have done selecting the price plan and went to this checkout. Now all you have to do is to select a 'Payment Method', and carefully fill up the 'Personal Information', 'Credit Information', 'Billing Details', and others.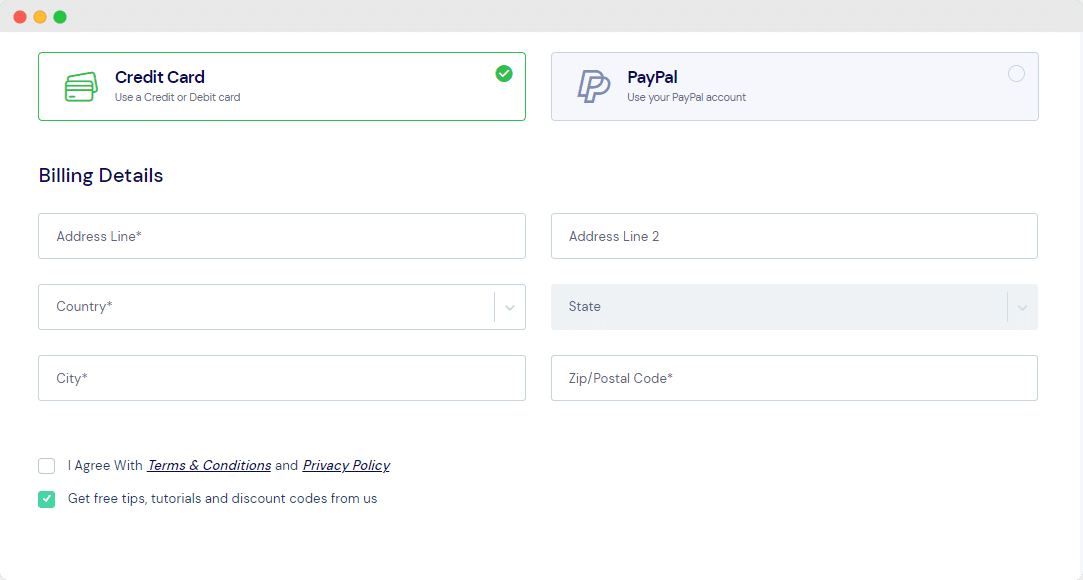 After you have made all the changes make sure to click on the 'Purchase' Button. It will then redirect you to confirm your 'Card Information' and click on the 'Pay' Button.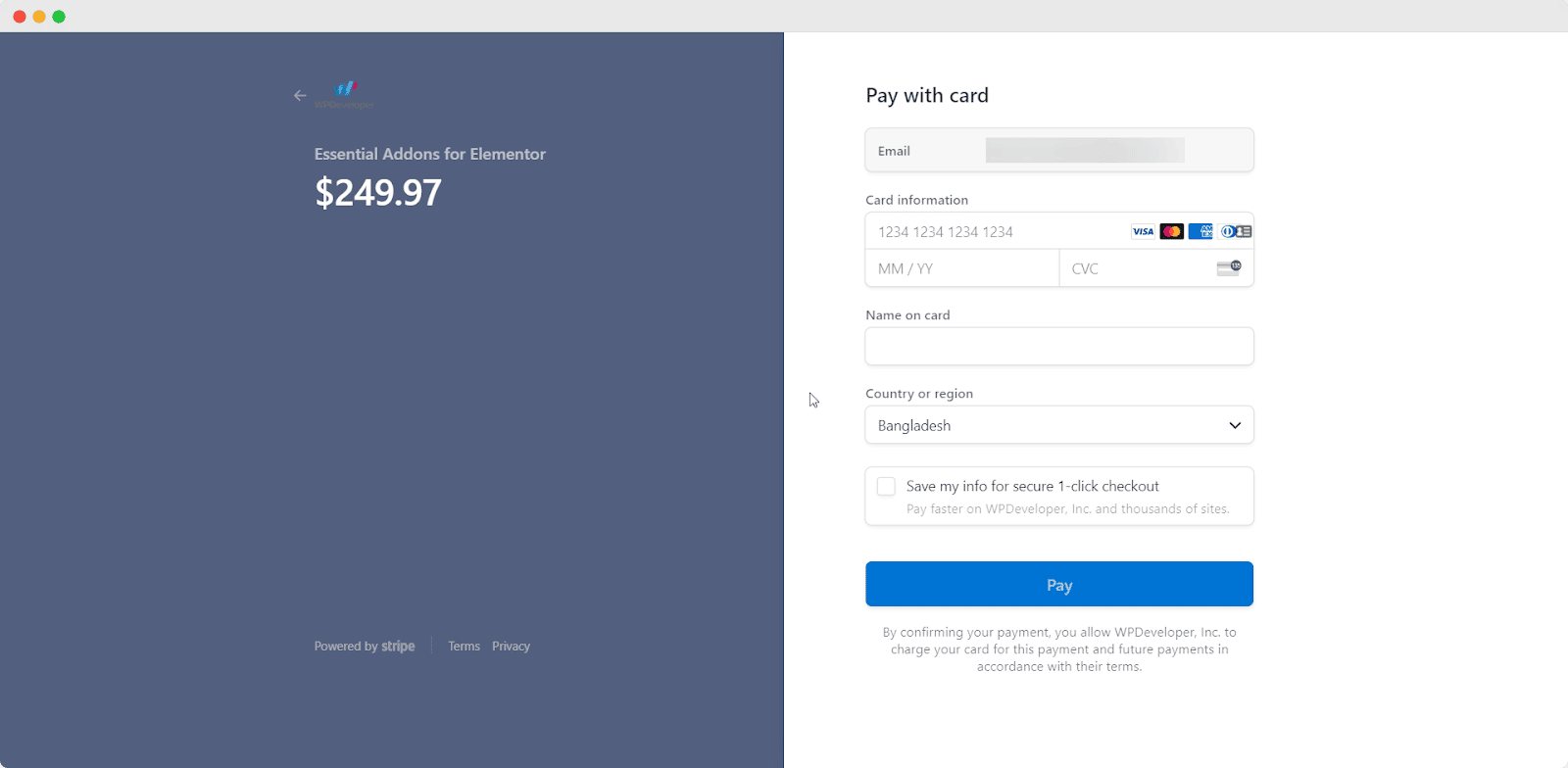 After your payment is successfully done, you will be redirected to the 'Purchase Confirmation' page. You can download the Essential Addons Pro plugin from this page. If you want to know how to activate Essential Addons Pro on your WordPress site, check out the linked documentation.
By following these simple steps you can purchase Essential Addons Pro and get started exploring its amazing widgets.
Get Stuck? Feel free to contact our support team for further assistance