How to Configure EA EmbedPress #
EmbedPress is a WordPress plugin that lets you embed any kind of content into your website. From Youtube videos, social media posts, to Google Maps, with EmbedPress you can quickly insert any type of content into your site without touching a single line of code. It provides more than 75 content sources, so you can embed virtually any content from any website as long as you have the URL of the content you want to share.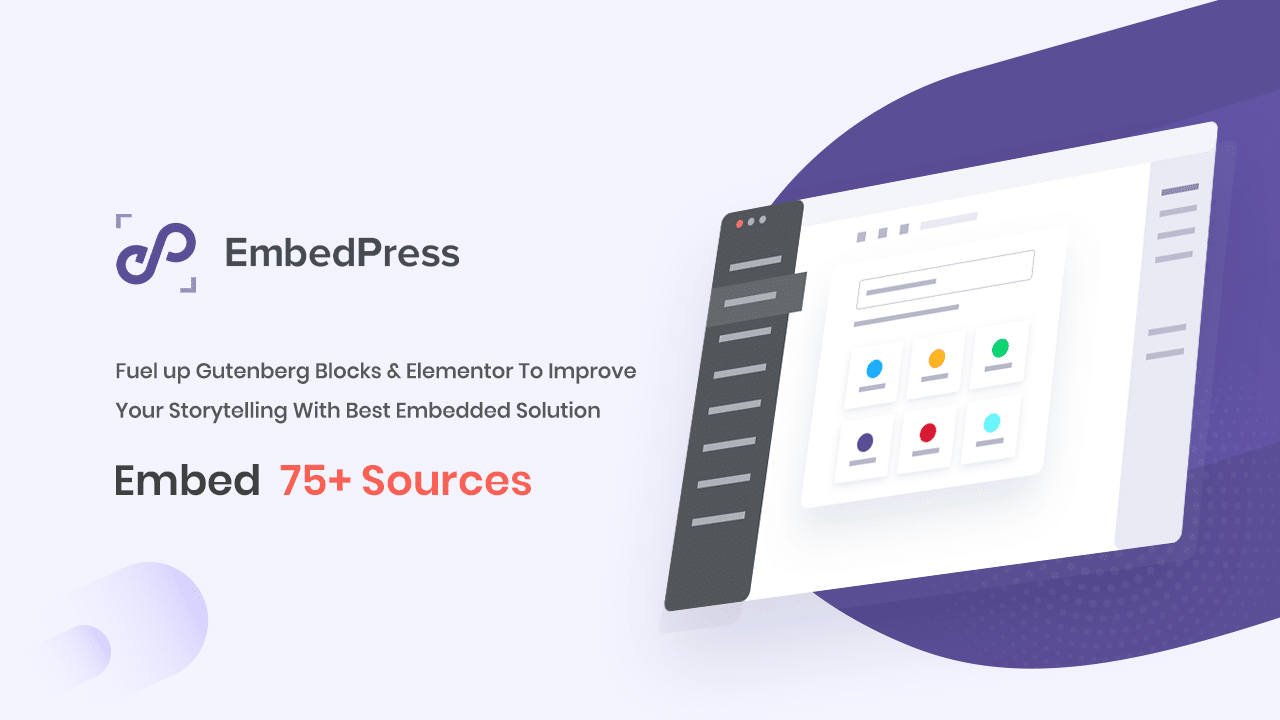 Essential Addons for Elementor has teamed up with EmbedPress and introducing EA EmbedPress Widget for Elementor. With this element, you can embed any type of content into your Elementor site using the drag and drop feature.
How to Activate EmbedPress #
To use this Essential Addons element, first make sure that you have installed the plugin EmbedPress. You can read this guide on how to download and install EmbedPress to get started. Once you have installed it, make sure to activate EmbedPress.

Next, create a new page and click 'Edit with Elementor'. From the left side panel, search for 'EmbedPress' element under the 'ELEMENTS' tab. Simply just Drag & Drop the element' into the content area of your page.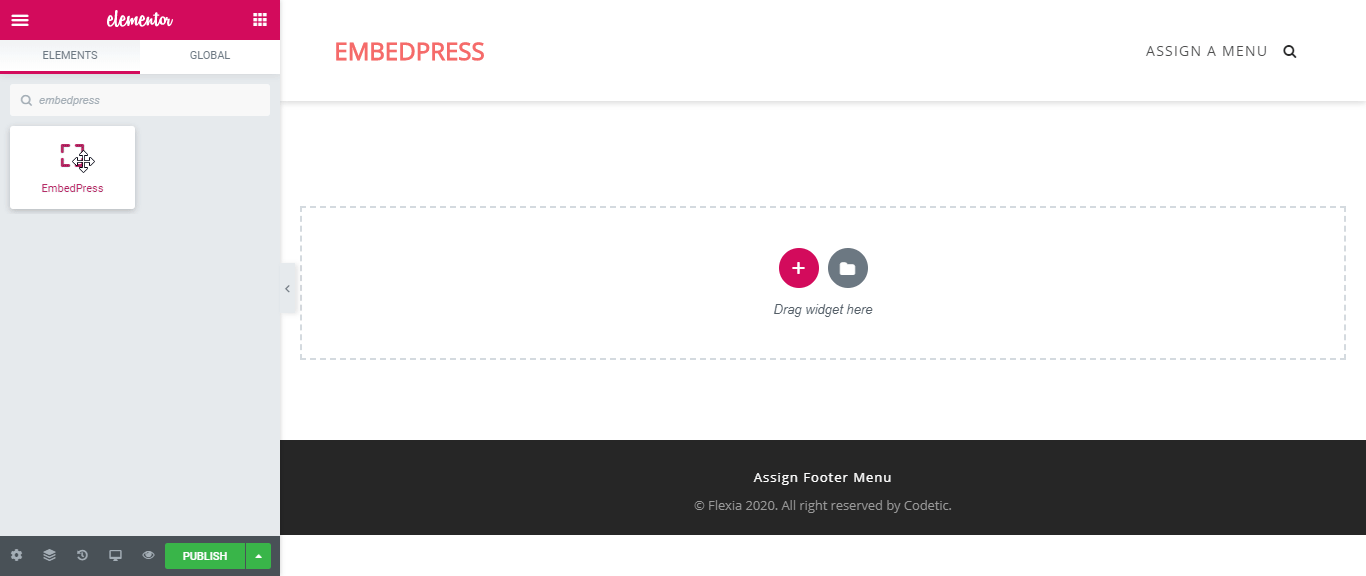 After you are successfully done with this step, this is how the element is going to look like.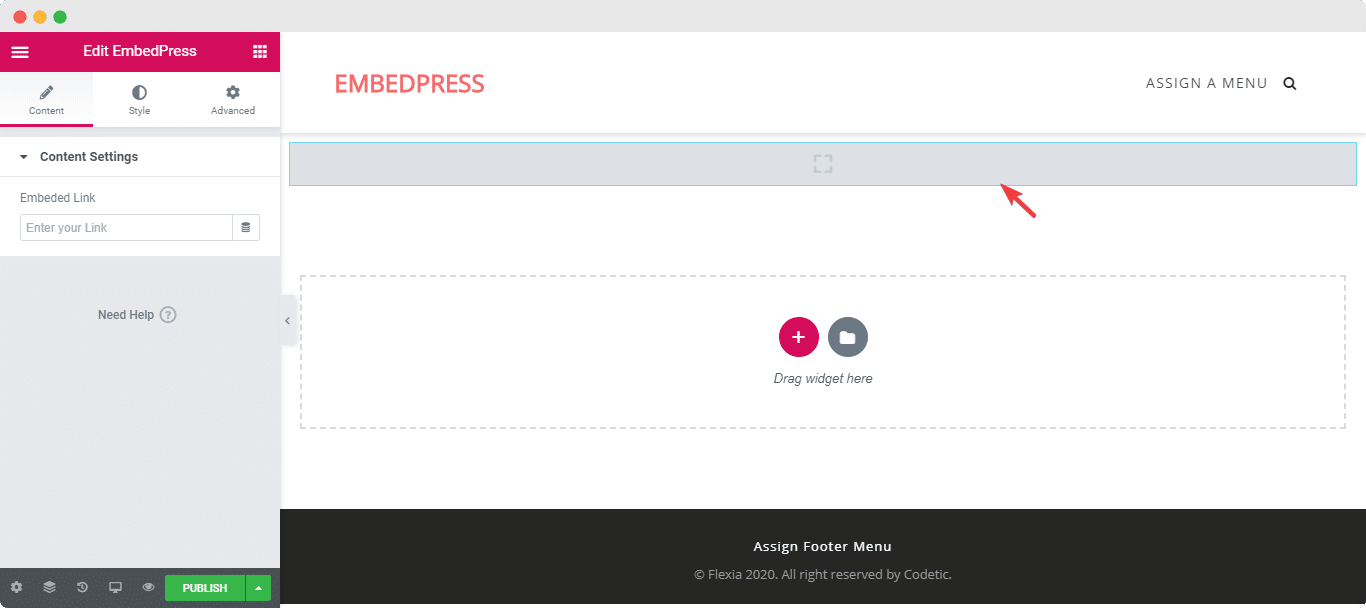 How to Configure the Content Settings #
To start embedding content with EmbedPress, simply click on the 'Content' tab. Here, under the option 'Content Settings', you should see an input field to insert the URL of the content you want to embed.
Go to the content that you want to embed and collect the URL. For example, here we will embed a Google Maps and to do so, we will copy the long URL as shown below.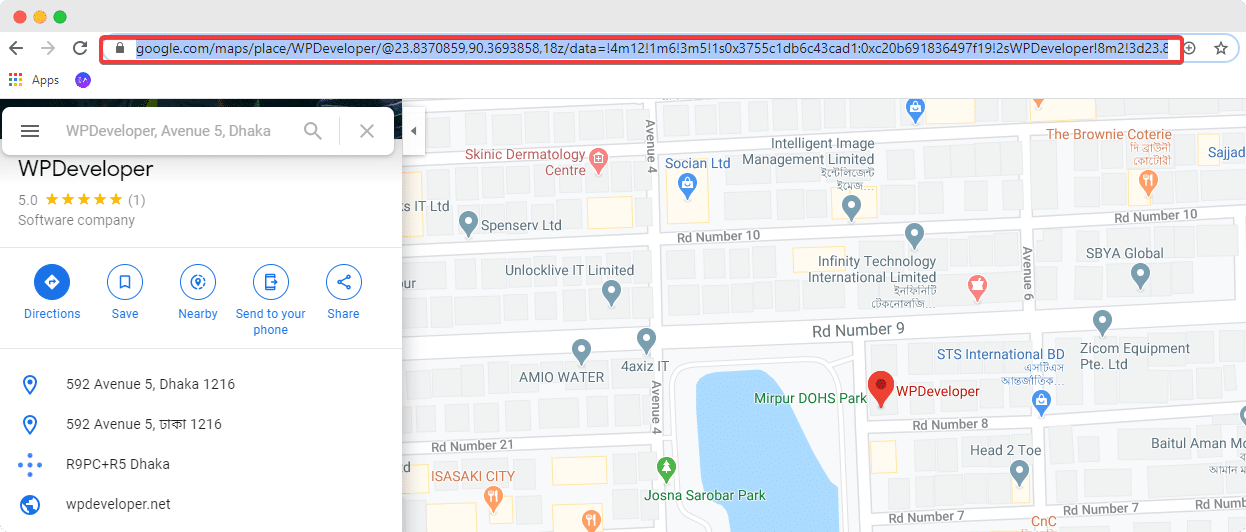 Next, paste the URL you just copied into the input field of the 'Content Settings.' You should be able to see your embedded Google Maps now.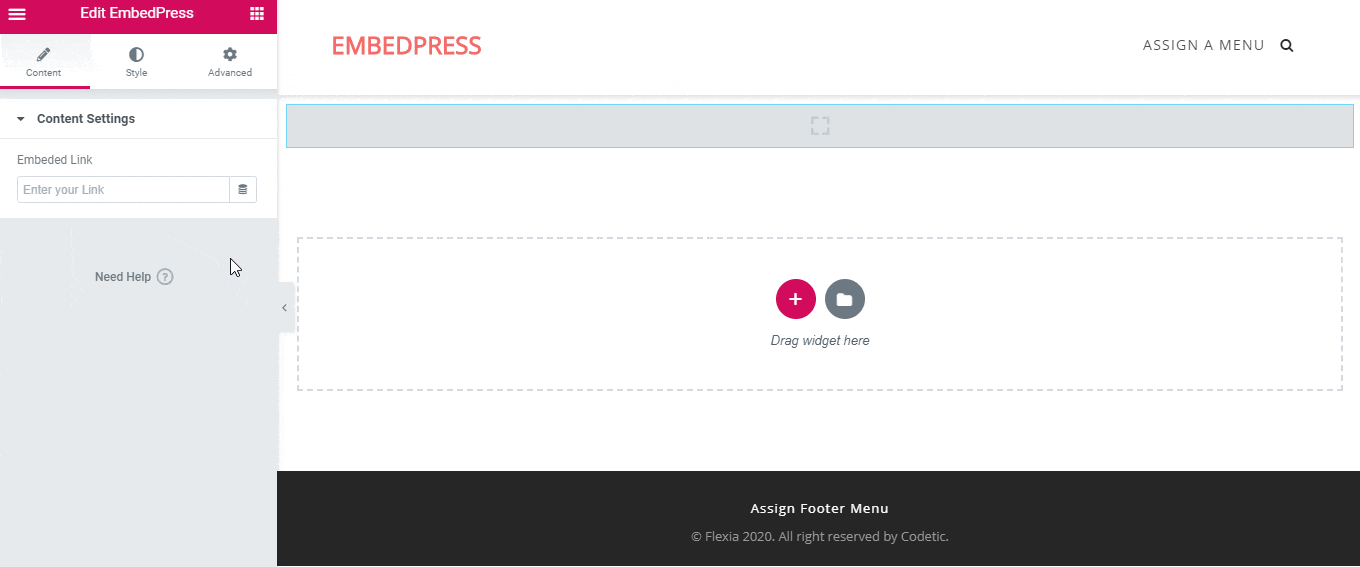 How to Style EA EmbedPress #
You can now style EA EmbedPress to present your content in a more visually aesthetic way. Simply click on the 'Style' tab. Here you can change the 'Aspect Ratio' of your embedded content to fit it more neatly into your website.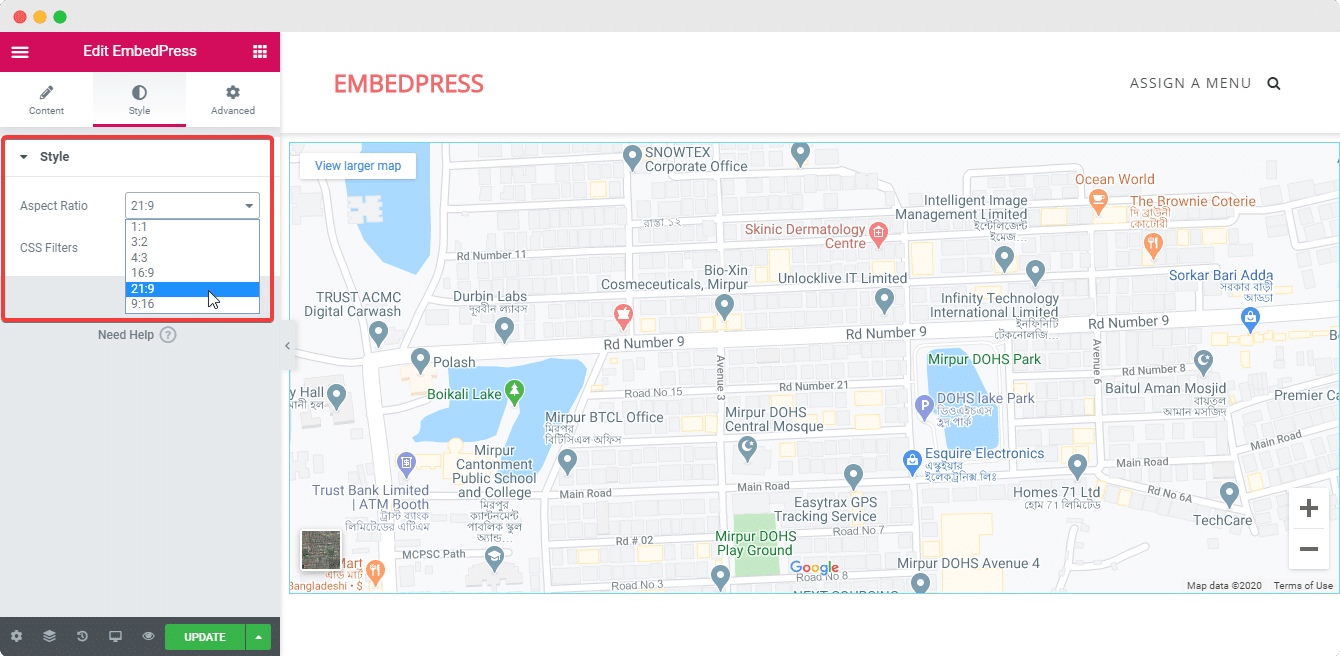 Final Outcome #
With the EA EmbedPress element from Essential Addons, you can add as many contents as you like from a huge collection of sources to truly make your site stand out. To find out more about all the different types of content you can embed with EmbedPress, make sure to check out all the Embed Sources available
Getting stuck? Feel free to Contact Our Support for further assistance.