With the Advanced Accordion widget from Essential Addons for Elementor you can showcase any information or content in a neat, organized and interactive way. You can configure it to enable FAQ Schema which will help you rank your content in search results pages. 
Follow the steps below to learn how to enable FAQ Schema in EA Advanced Accordion widget.
Step 1: Activate EA Advanced Accordion Widget #
First, you have to install Essential Addons. Then drag and drop the EA Advanced Accordion widget to activate it on your page.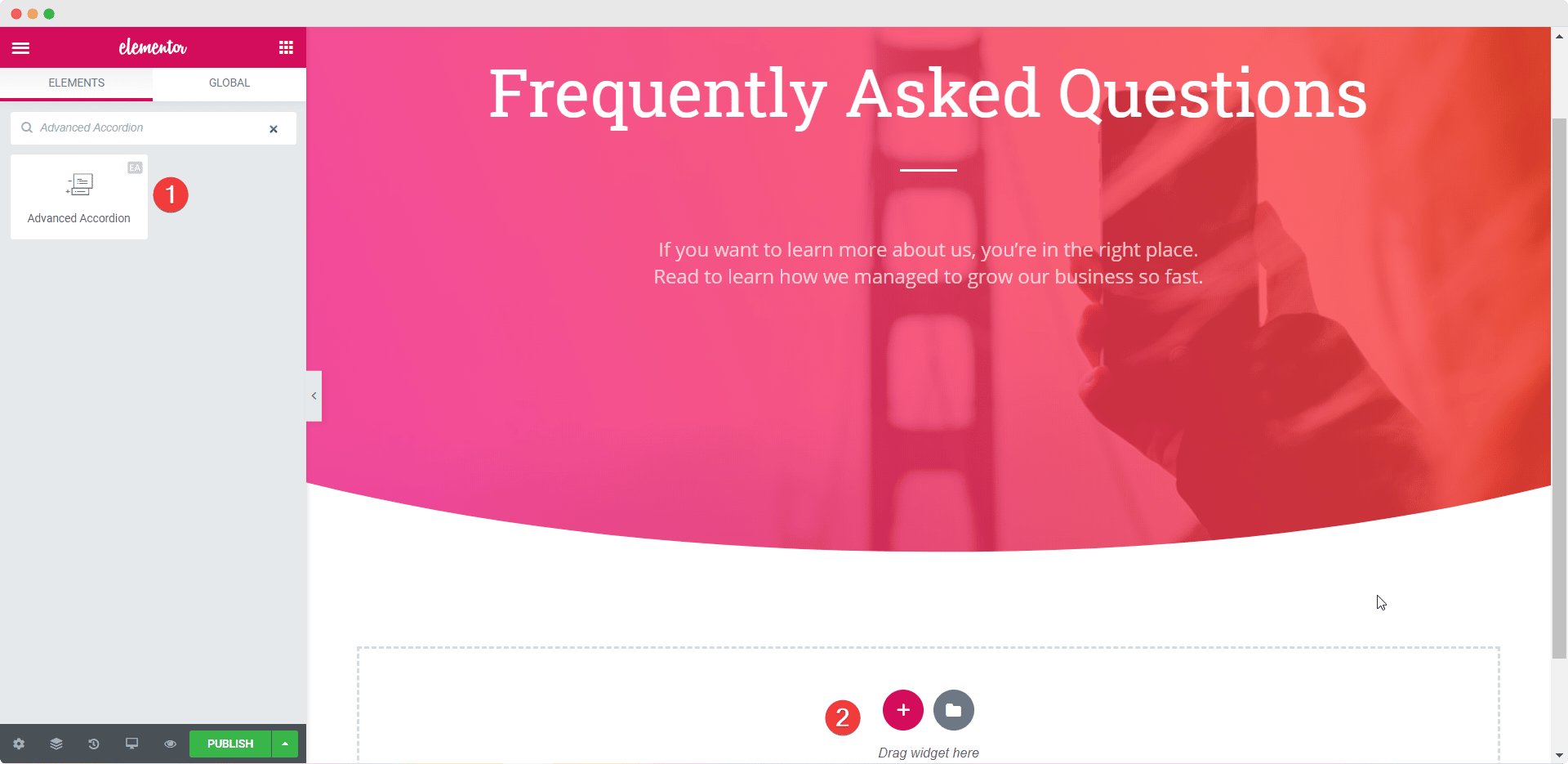 Step 2: Configure FAQ Schema In The Content Settings #
Next, click on the 'Content' tab in Elementor Editor and head over to the 'Content' section. From under the 'General Settings' you will find the option 'Enable FAQ Schema'. 
You can toggle this option to enable schema for your EA Advanced Accordion content so that they can rank higher on search results pages.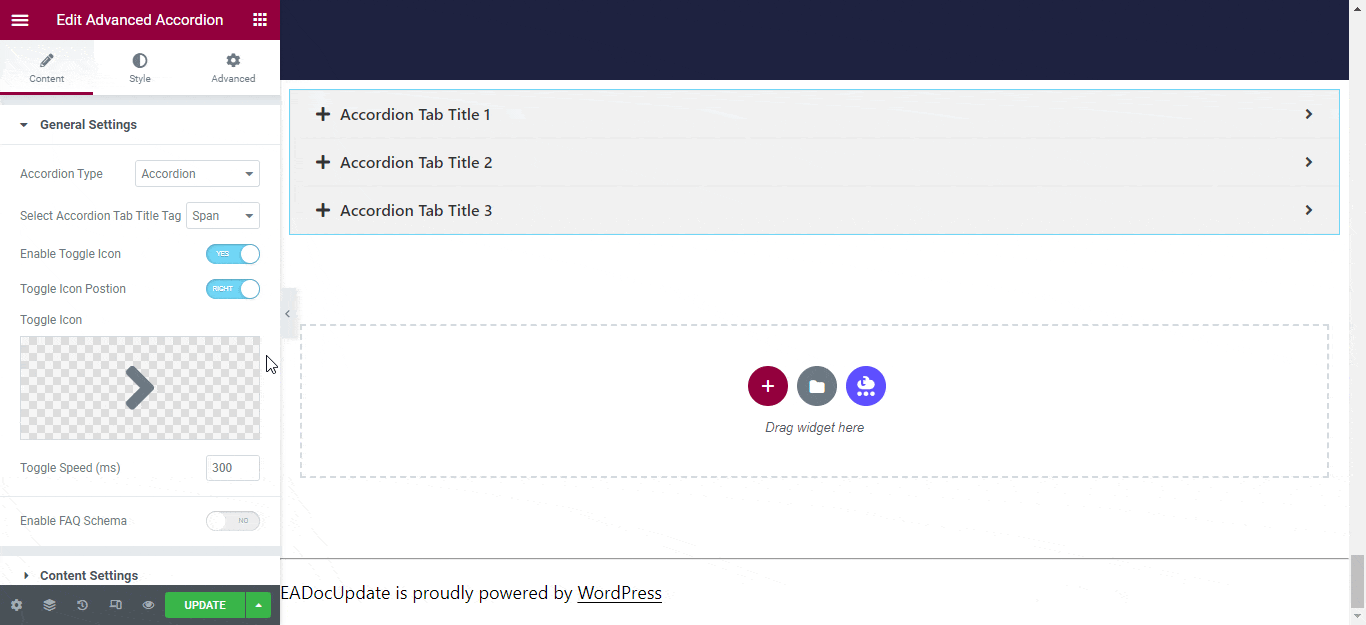 If you are using the right SEO practices, and are able to drive traffic to your website, enabling this feature can help you showcase your content on search results pages as shown below.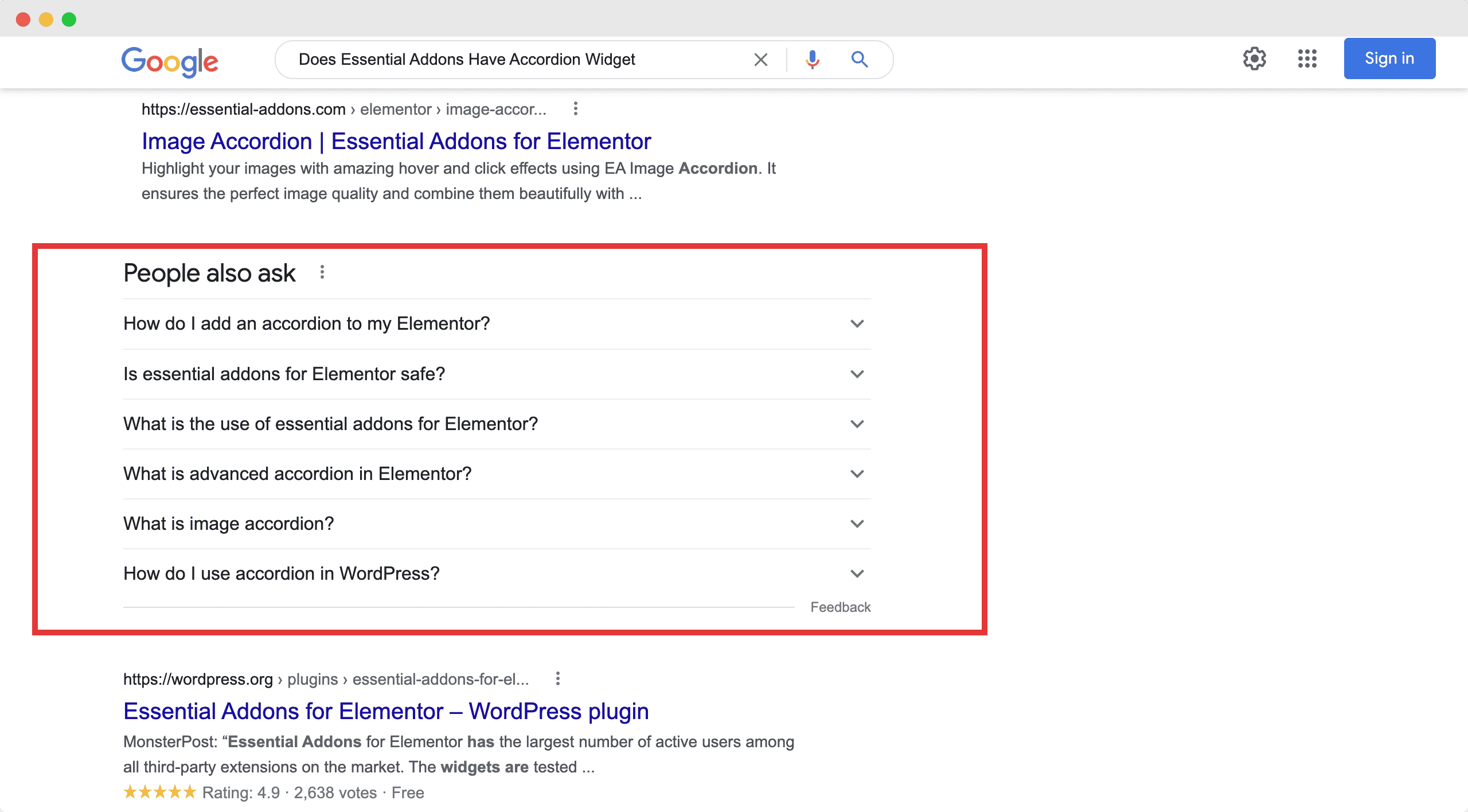 This is how you can easily enable FAQ schema in EA Advanced Accordion widget with Essential Addons for Elementor. 
Getting stuck? Feel free to contact our support team for further assistance.