How to Retrieve Essential Addons License Key #
Go to your WPDeveloper Account. From the 'My Account' tab, you can see Essential Addons plugin which you have purchased.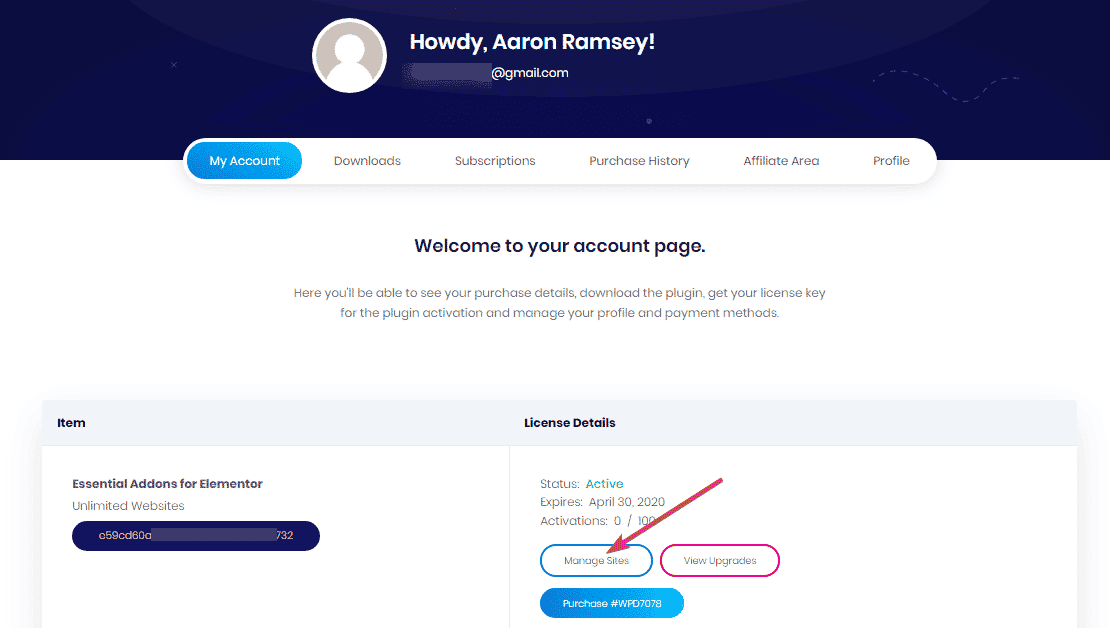 To manage the License key for Essential Addons, click on the 'Manage Sites' button.
From the 'Manage License' page, you can specify a website for which you have purchased Essential Addons for. All you need to do is paste the URL of the website.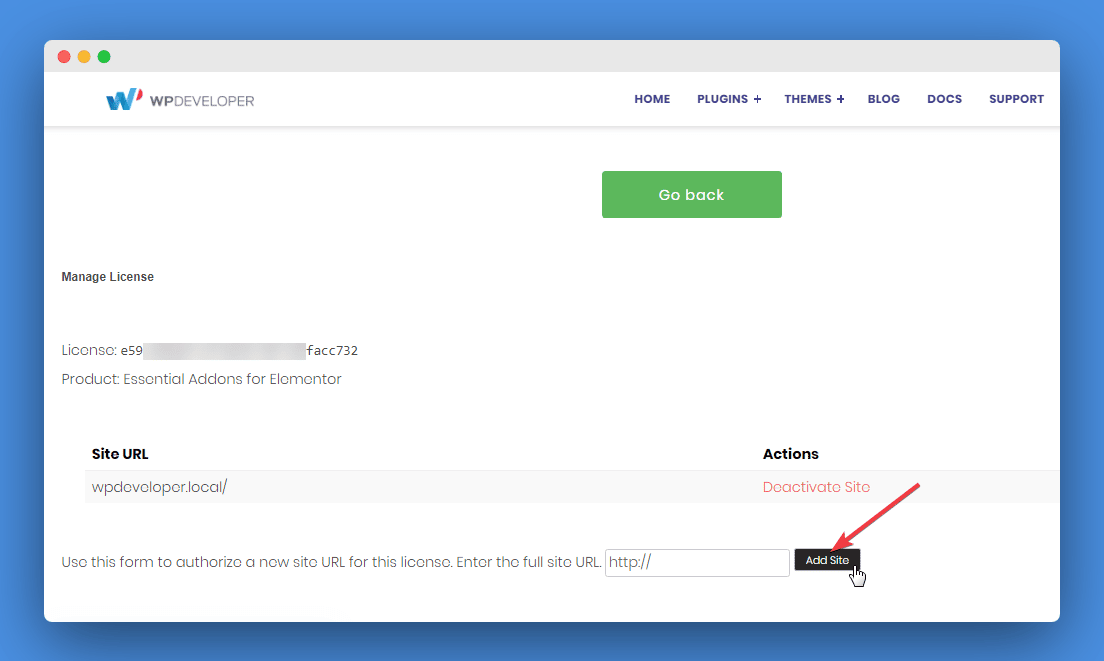 If you want to remove the Essential Addons license from a certain site, simply just hit on the 'Deactivate Site' button.